Secondary status overview
Statuses communicate information about a user's availability and activities to other Genesys Cloud users. There are two types of statuses:
Primary statuses are standard in Genesys Cloud.
Secondary statuses are optional statuses that you configure for your organization. They provide more details about each primary status

.

 
You can see secondary statuses in views and reports and use them for time tracking purposes.
A user selects their secondary status from their user settings: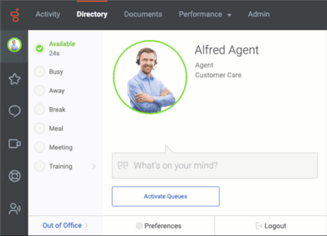 Note: If a user sets their secondary status, but it does not appear as expected, refresh the browser.
Related tasks