About Custom Client Application integrations
---
Prerequisites
License(s) for the application that you want to integrate. Contact your PureCloud sales representative for details. 
PureCloud 2 license
Master Admin role or any role with the appropriate permissions:

Integrations > Integration > All

Integrations > Integration > Add

Integrations > Integration > Delete

Integrations > Integration > Edit

Integrations > Integration > View
To run the following third-party applications inside PureCloud, use a Custom Client Application integration:
eMite
nGUVU
Survey Dynamix
Pure Insights
Quick Data
GM Voices
Some AppFoundry apps
Note: You must have the appropriate licenses to run these applications. For more information, contact your PureCloud sales representative. 
Appearance of third-party applications 
You configure how your third-party application appears in PureCloud:
As a standalone application on a full page
As a widget in the sidebar 
Standalone application
A standalone application appears in the main PureCloud window as a full-frame layout. To see the application, users click its name on either the Directory or Performance menu.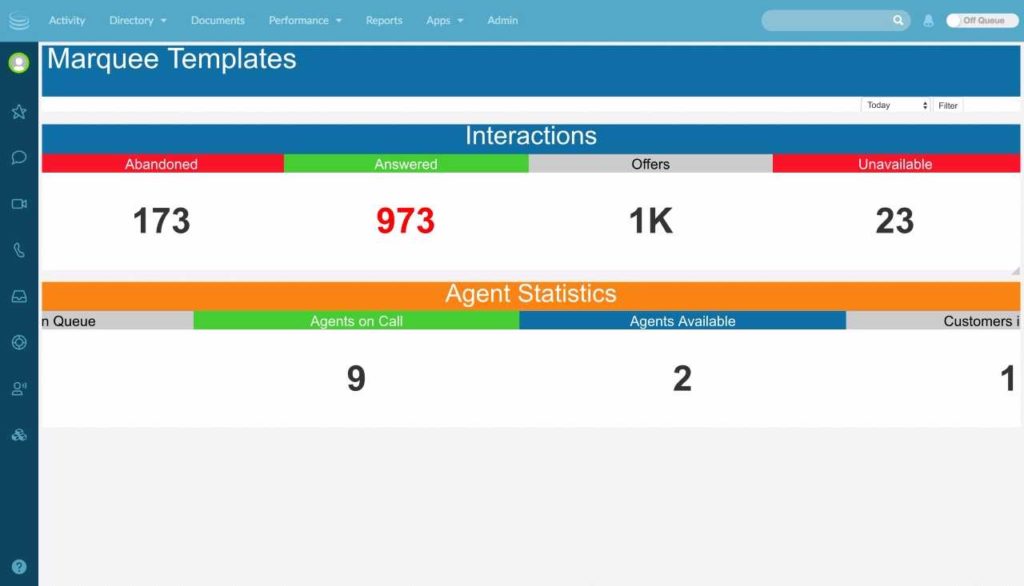 Sidebar widget
A sidebar widget appears in the left PureCloud panel. To see the application, users click the Apps icon on the PureCloud sidebar menu and then click the tab for the app they want.
Who can view an integrated application
When you set up a custom client application integration, you must select the directory groups for it. Only members of the selected groups can view and use the application. No other permissions are required.
Related procedures

---