Series:

Set up Genesys Agent Assist
Create Genesys Agent Assist as an assistant
This documentation applies to Genesys Agent Assist. This feature is available worldwide. For Agent Assist Google CCAI, which is limited to North America region, see the Google CCAI integrations with Genesys Cloud documentation.
Prerequisites
Access to the following menu options:
Admin > Roles/Permissions
Admin > Queues
Admin > Assistants
Admin > Messenger configuration
Admin > Messenger deployment
The following permissions:
Assistants > All Permissions
Knowledge > All Permissions
Conversation > Suggestions > All Permissions
Create Genesys Agent Assist as an assistant
Click Admin.
Under Contact Center, click Assistants > New Assistant.
Under name, enter Genesys Agent Assist.
Select the language, and the knowledge base.


Note: Knowledge suggestion engine selection is currently unavailable.

Click Save.
Queues appears at the top of the screen, next to Assistant. Select Queues.
Select Assign to queues.
Select the desired queue and click Save.
Note: Genesys Agent Assist is assigned on a single, per queue basis. If the queue you select is assigned to a different assistant, a message appears, asking you to reassign the new assistant.
Click the image to enlarge.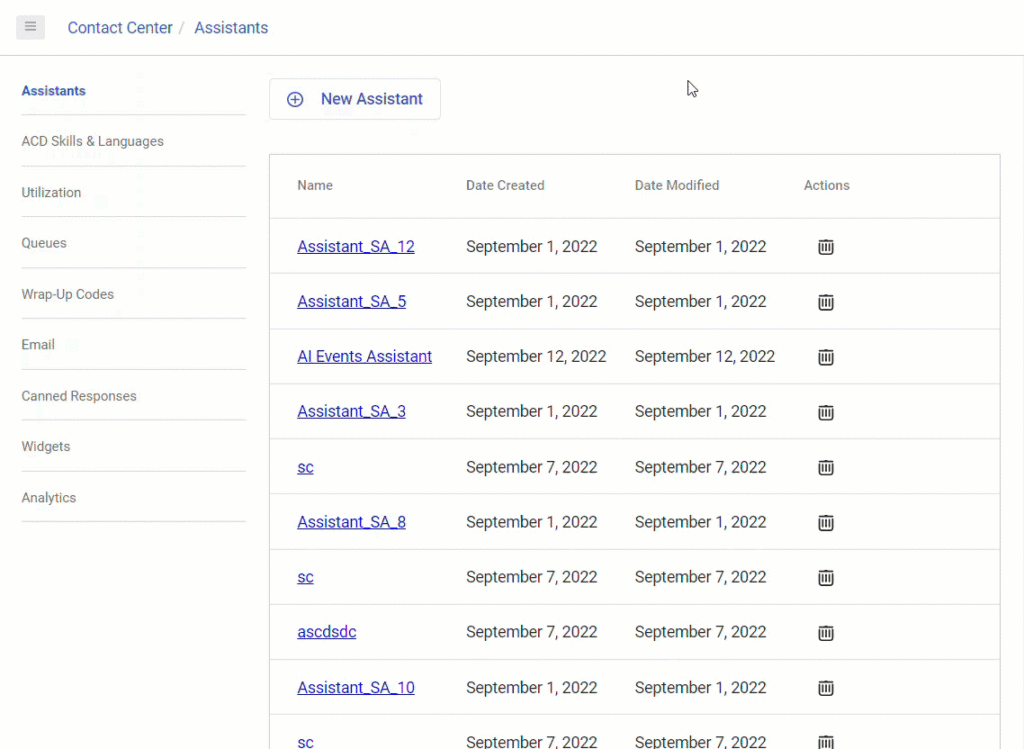 Note
:
Genesys Agent Assist Digital is compatible with the following channels:
Web Messaging
SMS
Facebook
WhatsApp
---