Series:

Set up Genesys Agent Assist
Assign the Genesys Agent Assist role to users
This documentation applies to Genesys Agent Assist. This feature is available worldwide. For Agent Assist Google CCAI, which is limited to North America region, see the Google CCAI integrations with Genesys Cloud documentation.
Prerequisites
Access to the following menu options:
Admin > Roles/Permissions
Admin > Queues
Admin > Assistants
Admin > Messenger configuration
Admin > Messenger deployment
The following permissions:
Assistants > All Permissions
Knowledge > All Permissions
Conversation > Suggestions > All Permissions
To assign the Agent Assist role, follow these steps.
Click Admin.
Under People and Permissions, click Roles/Permissions.
Locate the Genesys Agent Assist role in the Role List.
Click Settings (the three vertical dots) on the right side, and select Change Membership.
Search for your users who must have the Genesys Agent Assist role, and select the checkbox next to their names.
Click Save.
Click the image to see the process.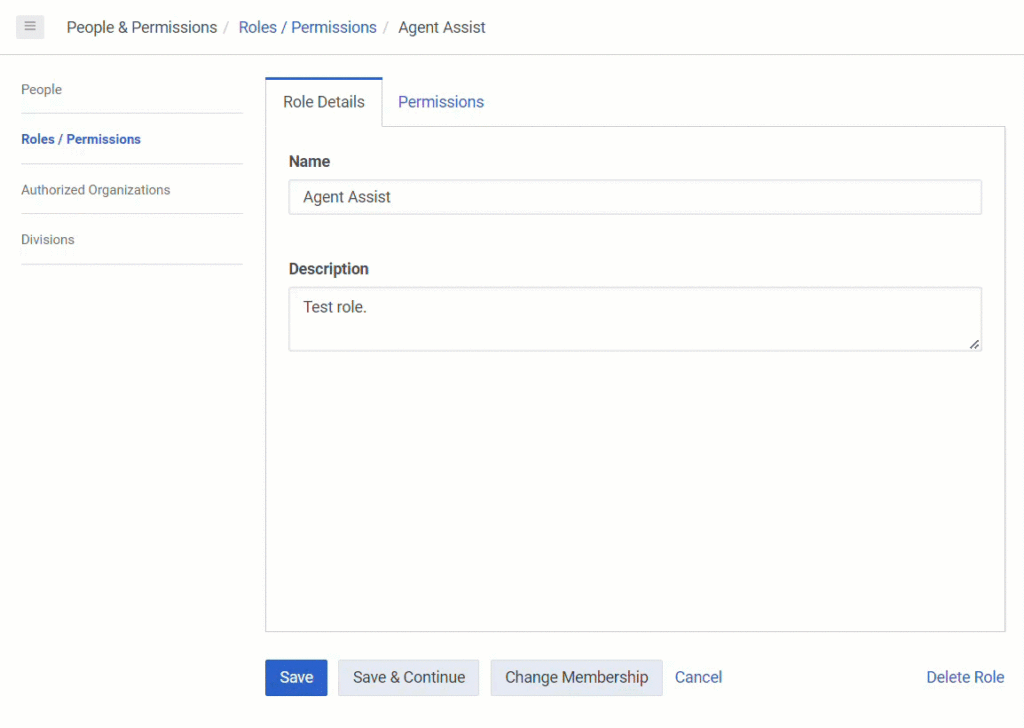 ---