Concepts for the data actions integration
Note: This article applies to the Adobe, AWS Lambda, Genesys Cloud, Google, Microsoft Dynamics 365, Salesforce, web services, and Zendesk data actions integrations.
Several key concepts are helpful for understanding how the integration works. The diagram illustrates the relationship between these concepts.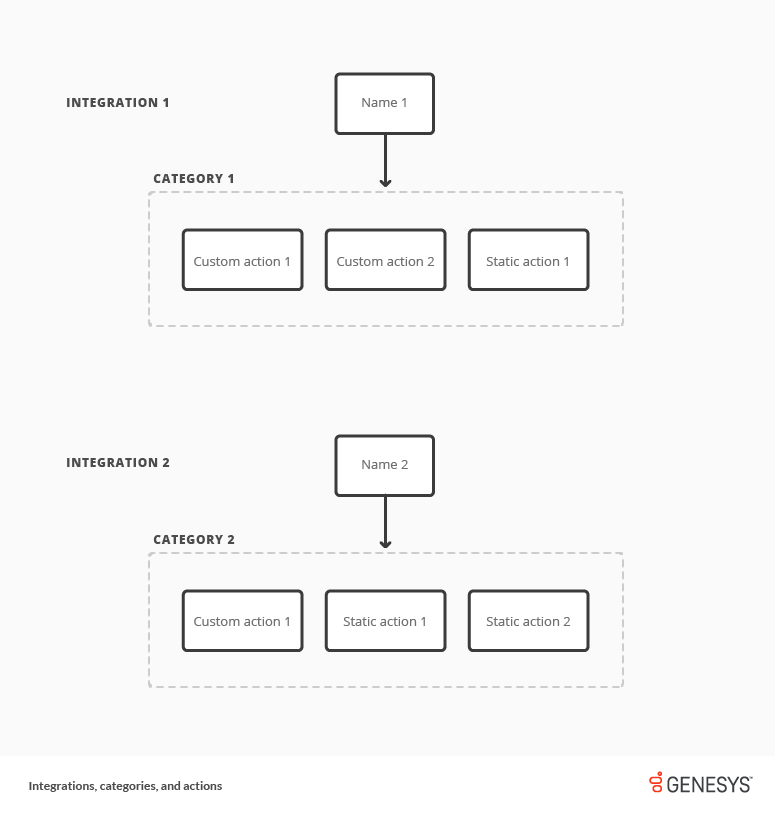 An asterisk (*) denotes concepts that appear in the diagram. Bold denotes terms explained in this article.