Canned responses in the Digital Desktop
Feature coming soon
Canned responses are pre-written answers to commonly asked questions that you can use during an interaction, by either reading the response to a customer, or by inserting the response into a chat, email, or tweet.
You can find the canned responses tab in the Smart Advisor panel. Click Canned responses tab to open and search for canned messages.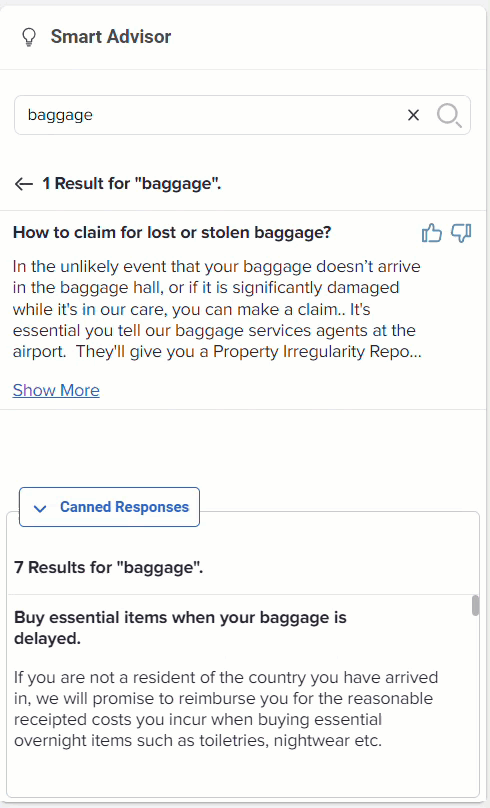 Canned responses helps you make use of predefined answers to the most frequent customer questions.
Enter the keyword or phrase into the search bar of the Canned responses panel to list the articles which include the respective keyword or phrase.
Select the Copy icon next to the appropriate canned response to insert it immediately into the live session.
Press Enter to send the response to the customer.